Outstanding comfort all day and all month
EXCELLENT
WETTABILITY
Designed with water-loving molecules, ULTRA® Monthly contact lenses maintain 95% of their moisture for a full 16 hours.†
approved for daily and extended wear‡
So you have the flexibility to wear them for up to 7 days with the same monthly replacement schedule.‡
†Based on a laboratory study.
‡Bausch + Lomb ULTRA® contact lenses are indicated for daily wear or extended wear of up to 6 nights and 7 days. As with any contact lens, problems can result in serious injury to the eye, including loss of vision, and clinical studies have shown that the risk of serious adverse reactions is increased when lenses are worn overnight. It is essential that patients follow the eye care practitioner's direction and all labeling instructions for proper use of lenses and lens care products. Consult the package insert for complete information.
AVAILABLE ULTRA® MONTHLY CONTACT LENSES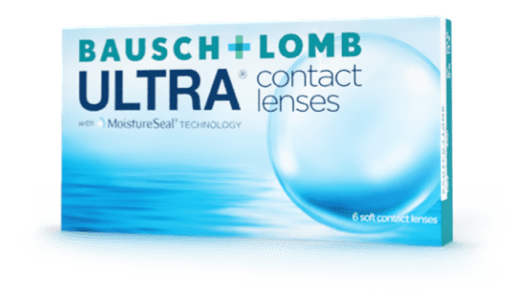 ULTRA® Monthly
provides clear vision if you're nearsighted (far objects are blurry) or farsighted (close objects are blurry).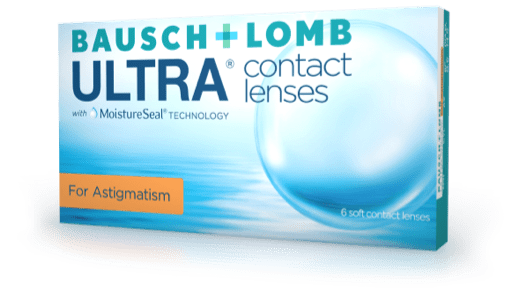 ULTRA® for Astigmatism Monthly
helps reduce halos and glare, even in low-light conditions.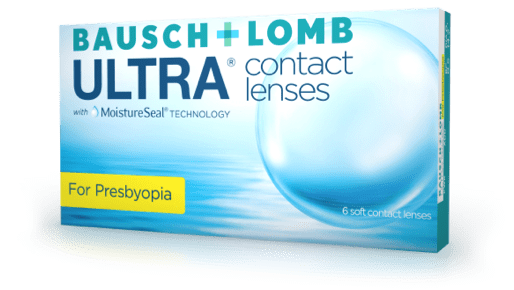 ULTRA® for Presbyopia Monthly
helps reduce blurriness when reading, texting, and driving.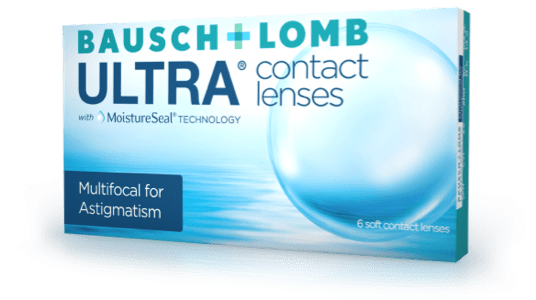 ULTRA® Multifocal for Astigmatism Monthly
is designed to meet your dual vision needs.
ULTRA® contact lenses pair well with:
BIOTRUE® HYDRATION PLUS
MULTI-PURPOSE SOLUTION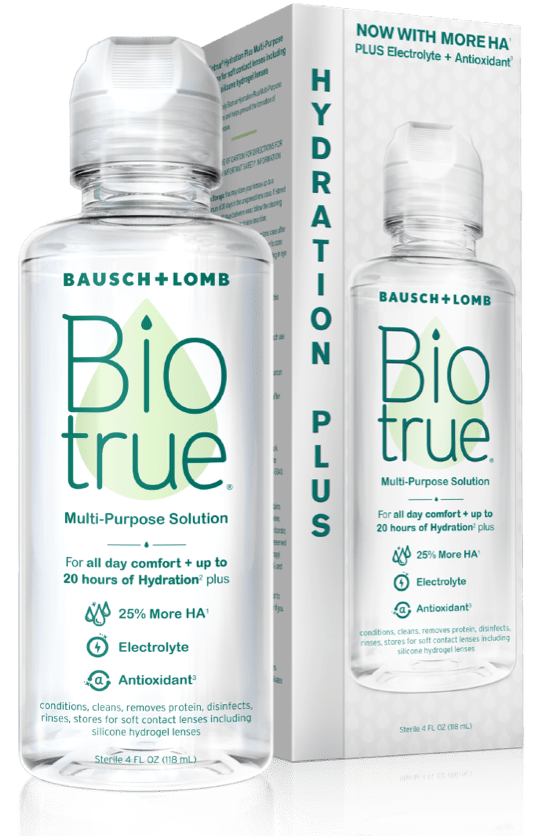 For exceptional cleaning and disinfection, plus up to 20 hours of moisture.†
Go To Lens Care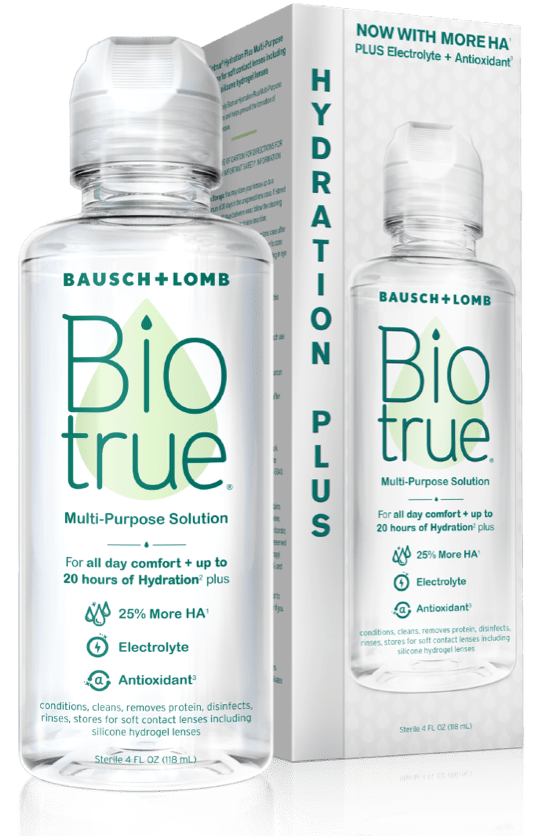 †Based on a laboratory study.
Try them
FREE*
Ready to try ULTRA® monthly for yourself? Get a FREE* trial here.
TRY ULTRA® FREE*
RECEIVE UP
TO $60§
ULTRA® monthly wearers can earn high-value rewards!
GET REWARDED
GET MORE
INFO
Find the answers to frequently asked questions about ULTRA®—and more!
GO TO FAQS
*An eye exam may be necessary before receiving your free trial, and the free trial does not include the cost of an eye examination or any other professional fees. Certificate entitles the bearer to a 5-day trial of Biotrue® ONEday, a 10-day trial of Bausch + Lomb INFUSE®, or one pair of Bausch + Lomb ULTRA® contact lenses.
§Reward amount is dependent on product and quantities purchased and whether you are a new or existing wearer as defined in the terms and conditions. BAUSCH + LOMB® horizon rewards: Starts 7/1/17 at 9:00:00 AM CT and ends 12/31/23 at 11:59:59 PM CT. Open to residents of the 50 US states/D.C. and Puerto Rico. Must be 18 years of age or older (19 in AL and NE). Rewards points earned from this offer may be redeemed for a BAUSCH + LOMB® horizon rewards Visa® Incentive Card or other gift card options from select merchandisers. The BAUSCH + LOMB® horizon rewards Visa® Incentive Card may be used everywhere Visa® debit cards are accepted in U.S. See BauschRewards.com for all eligibility criteria. Minimum purchase required. Must be submitted within 60 days from purchase. Subject to full Terms and Conditions at BauschRewards.com. Void where prohibited.