LENSES REUSED FOR A MONTH AT A TIME
Monthly contacts are worn each day, removed each night for cleaning and disinfection, and then worn the next day for up to 30 days. You will need a lens solution for cleaning and a lens case for storage. After a month, the lenses are disposed of or they can be collected and recycled.
HOW TO HANDLE CONTACTS
Before removing, inserting, or touching your contacts, always remember to:
Wash your hands thoroughly with mild soap, rinse completely, and dry with a lint-free towel
Avoid the use of soaps containing cold cream, lotion, or oily cosmetics
Handle with fingertips and avoid contact with fingernails
HOW TO CARE FOR MONTHLY CONTACTS
To help keep your eyes healthy and lenses feeling comfortable, follow the lens and solution directions for use, as well as your eye doctor's instructions:
Always follow the product directions for use. Failure to follow product directions may lead to vision loss

Visit your eye care practitioner regularly

Always wash and dry hands before handling lenses

Only use fresh solution to clean and disinfect contact lenses

Saline or rewetting drops will not disinfect your lenses
Always replace your solutions, lenses, and lens case as directed

Always discard solution from lens case after each use

Do not use tap water, bottled water, or saliva with lenses or lens case

Do not expose your contact lenses to water while you are wearing them

Ask your eye care practitioner for recommendations about wearing your lenses during any activity involving water
HOW TO STORE MONTHLY CONTACT LENSES
Lenses may be stored in the unopened case until ready to wear, up to a maximum of 30 days. If you store your lenses for longer than 30 days, they must be cleaned and disinfected with fresh solution prior to lens insertion.
HOW TO CARE FOR THE LENS STORAGE CASE
Before first use, rinse lens case and caps thoroughly with contact lens disinfecting solution and allow to dry
Clean, rinse, and air-dry your lens case each time you remove your lenses. To permit excess solution to drain, flip over your lens case while air drying
Replace your lens case at least once every 3 months or as directed by your eye care practitioner
BAUSCH + LOMB
MONTHLY CONTACT LENSES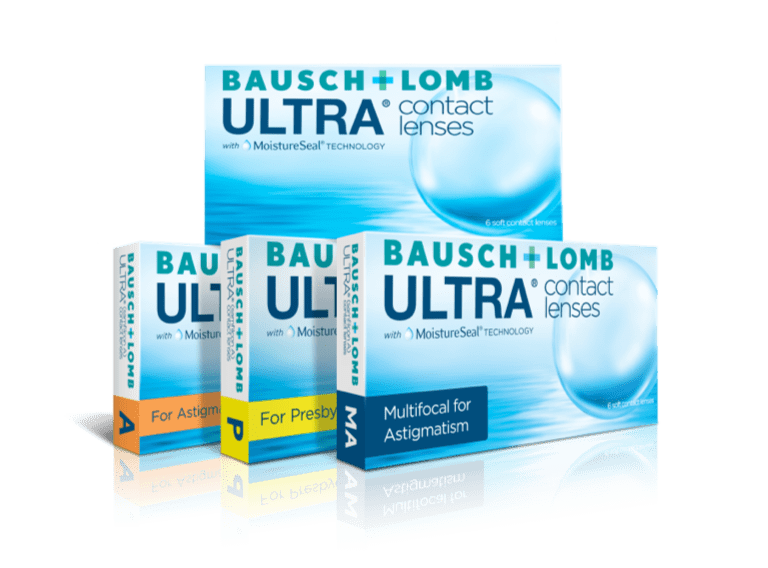 ULTRA® MONTHLY
Designed to provide outstanding comfort throughout the entire day and month.
Go To Ultra® Monthly
Pair well with:
BIOTRUE® HYDRATION PLUS
MULTI-PURPOSE SOLUTION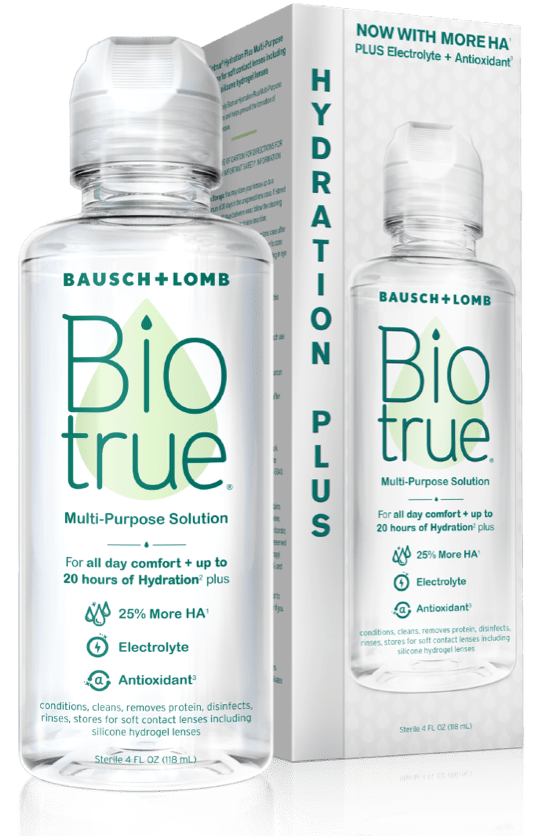 For exceptional cleaning and disinfection, plus up to 20 hours of moisture.†
Go To Lens Care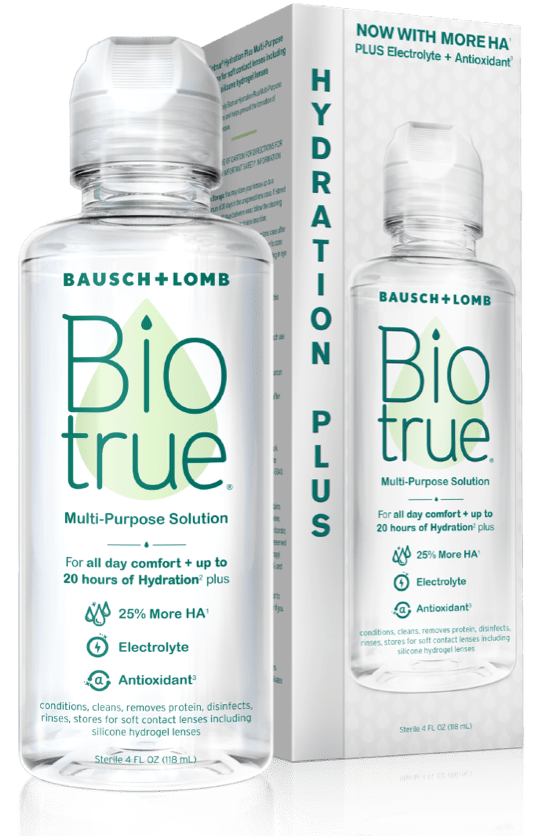 †Based on a laboratory study.
Try them FREE*
Already know which lens you'd like to try? Get a FREE* trial for INFUSE® One-Day, Biotrue® ONEday, and ULTRA® Monthly here.
Try Contacts FREE*
FIND AN EYE DOCTOR
Search for a nearby eye doctor who can fit you in your FREE* Bausch + Lomb daily trial lenses.
Search Now
*An eye exam may be necessary before receiving your free trial, and the free trial does not include the cost of an eye examination or any other professional fees. Certificate entitles the bearer to a 5-day trial of Biotrue® ONEday, a 10-day trial of Bausch + Lomb INFUSE®, or one pair of Bausch + Lomb ULTRA® contact lenses.