EXPLORE

BAUSCH + LOMB CONTACTS
NOT SURE WHICH CONTACTS MAY BE RIGHT FOR YOU?
EXPLORE DIFFERENT TYPES OF CONTACTS FOR: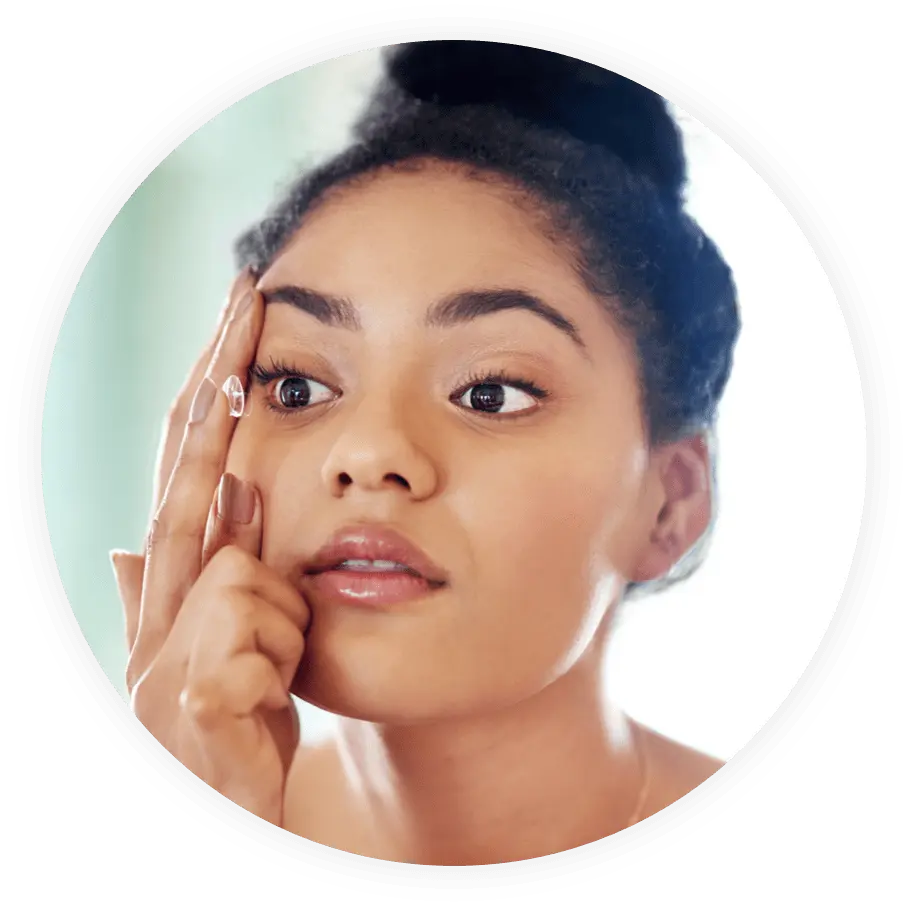 TRY FOR FREE*
BEFORE YOU BUY
Wear INFUSE® One-Day, Biotrue® ONEday, or ULTRA® Monthly at home, work, and on the go to see if they're right for you.
GET FREE* TRIAL
*An eye exam may be necessary before receiving your free trial, and the free trial does not include the cost of an eye examination or any other professional fees. Certificate entitles the bearer to a 5-day trial of Biotrue® ONEday, a 10-day trial of Bausch + Lomb INFUSE®, or one pair of Bausch + Lomb ULTRA® contact lenses.
RECEIVE UP TO $300†
Get rewarded for being a Bausch + Lomb contact lens wearer!
SEE HOW TO EARN REWARDS
†Reward amount is dependent on product and quantities purchased and whether you are a new or existing wearer as defined in the terms and conditions. BAUSCH + LOMB® horizon rewards: Starts 7/1/17 at 9:00:00 AM CT and ends 12/31/23 at 11:59:59 PM CT. Open to residents of the 50 US states/D.C. and Puerto Rico. Must be 18 years of age or older (19 in AL and NE). Rewards points earned from this offer may be redeemed for a BAUSCH + LOMB® horizon rewards Visa® Incentive Card or other gift card options from select merchandisers. The BAUSCH + LOMB® horizon rewards Visa® Incentive Card may be used everywhere Visa® debit cards are accepted in U.S. See BauschRewards.com for all eligibility criteria. Minimum purchase required. Must be submitted within 60 days from purchase. Subject to full Terms and Conditions at BauschRewards.com. Void where prohibited.